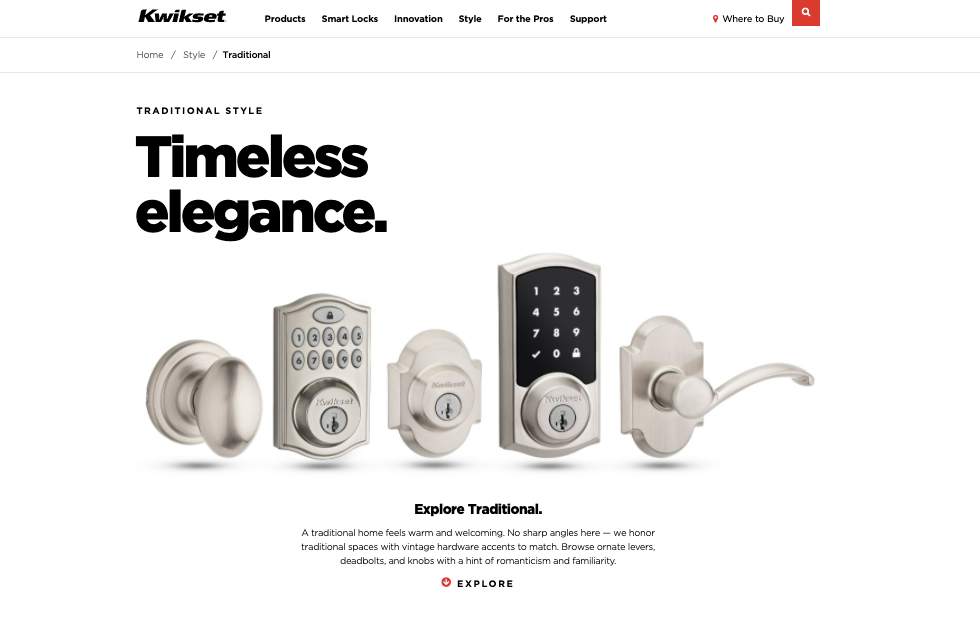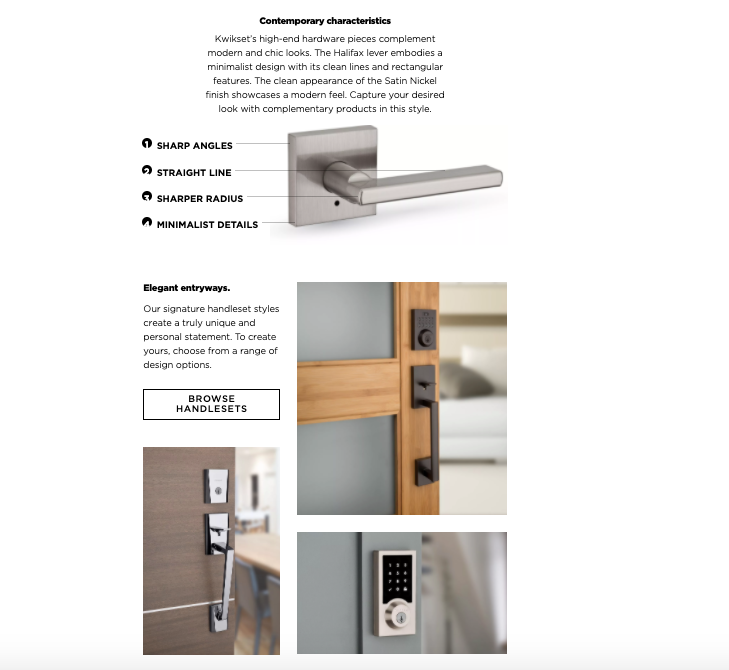 Style path entry for consumers - copy and strategy by Suzanne.
Kwikset locks copywriting for lifestyle products.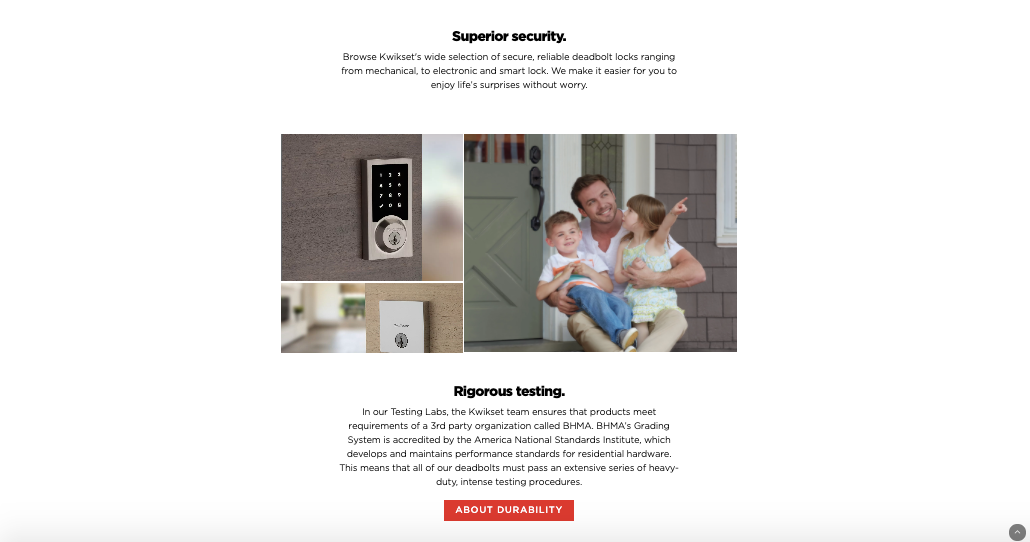 Deadbolts consumer lifestyle brand copy.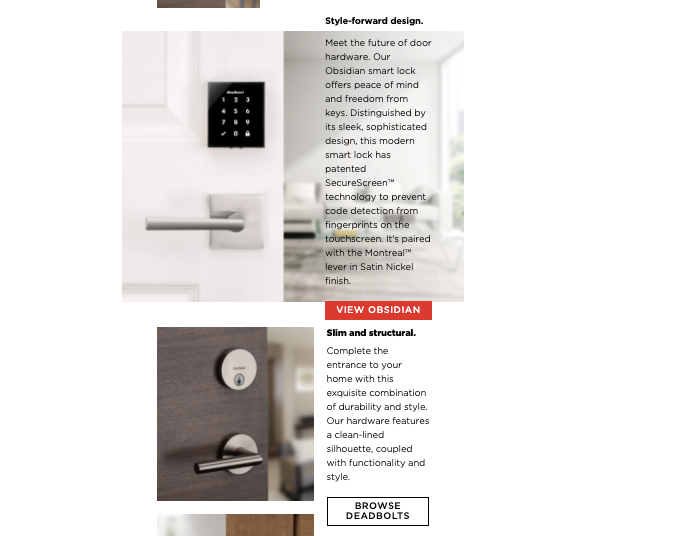 B2B content strategy and copywriting.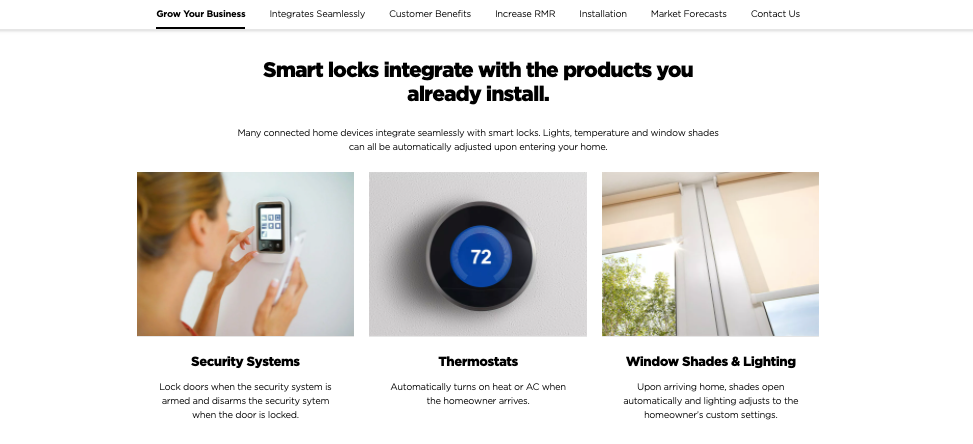 Headline, content prioritization, content message, sub headlines and body copy by Suzanne.

B2B landing page copy and strategy.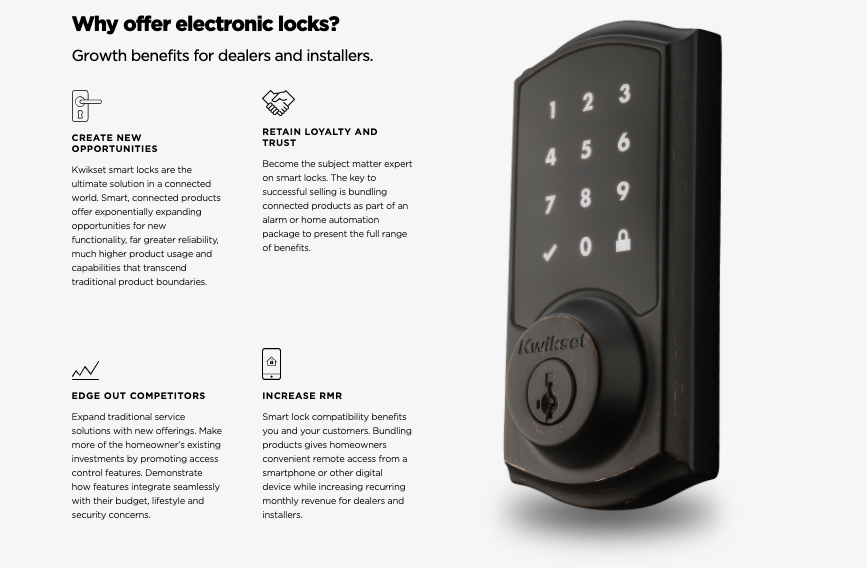 I pitched the design team to create icons and blurbs for each selling point on the B2B landing pages. I wrote all the copy.
Copywriting and message map creation for lifestyle, technical, and B2B content.
---
Role Copywriter, Messaging Architect, SEO

For Spectrum Brands – Kwikset

Date 2018-2019

Type Brand experience, products
Up Next:
Veilability Wedding Venue Search & Planning Platform